"I LOVE animals, tea, Chicago, big wet dog kisses, coffee, art, organic food, nature, clean eating, NYC, high heels, and obviously… photography."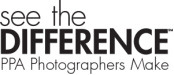 Candace is an internationally published photographer with work appearing in numerous print, commercial, and online publications. Photography & consulting services are available to private clients through the greater Chicago/Chicagoland area & across the United States and internationally for commercial clients. From work published in National Geographic to a guest appearance on the Windy City Live! morning show, Candace's work has earned her top recognition as one of the best photographers in Chicago by many throughout Chicago and beyond. Destination Photography Services are also available.
The Chicago Tribune, CBS Local, Examiner, and the Sun Times have all written about Candace & her photography.
Press
"Best Pet Photographers in Chicago" Healthy Paws Pet Insurance July 2013
"Best Places for Pet Photography in Chicago" CBS Local April 2012
Guest interviewed on ABC's Windy City LIVE! morning show as top pet photographer in Chicago, August 17, 2011
Article written about Candace in Sun Times October 27, 2008
Article written about Candace in Chicago Tribune October 10, 2008
Some Of The Brands Worked With
National Geographic, Del Monte (Milk Bone), Design Bureau Magazine, Chicago Wolves, Cheap Trick, Lou Gramm, Chicago Fire Soccer, RedBud, Effen, VOX, Kraft, AOL's Patch.com, Baileys, Captain Morgan, Nestle, Examiner.com, Jim Beam, Alarm Press, Sauza, Shell, Crown Royal, Knob Creek, Orbit, Vaseline Intensive care, Paradise 4 Paws, BP Amoco Wild Bean Cafe, Nair, Starbucks, Thor Hammer Vodka, Irish Mist, Carolans, Vermeer, Absolut Vodka, T.G.I.Friday's Mudslides, Northwestern Alumni Magazine, Just Desserts, Klieners Fiegling, Bud, LaBatt Blue, Bass, Rolling Rock, Trojan, North Beach, Ocho Dias, Pucker, Miller Light/MGD, High Life, UV Vodka, Dove, Aussie Nads, Chiquita Bananas, Hillshire Farm. Additional campaigns have also included: Great Guinness Toast, AVON Walk for Breast Cancer, Leukemia Walk, Bank of America Burst …And hundreds of other bands and events photographed.
Professional Affiliations
PPA (Professional Photographers of America)
NPPA (National Press Photographers Association)
NAWBO (National Association of Women Business Owners)
OpLove (Operation: Love Reunited)